Kingdom Come State Park (KY)
Updated: Jun 23, 2021
Upon my first visit to the park, I felt giddy, like a grand explorer in a new land. I was ready to take on the vast wilderness of Kentucky. Fifteen minutes later this happened:
In that mob of bodies is one of my bestest buds Faleash, who in that moment was being carried off the mountain down to an ambulance below. She came with inspiration and adventure in her heart, and left with a broken leg in three places, not exactly the trade she was looking for.
On my second trip to the park, no legs were broken which was honestly the only goal for the day.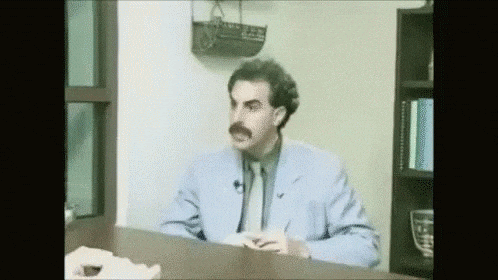 So, now let's really dive in and explore the Kingdom Come State Park together!
Welcome to Kingdom Come State Park!
Upon entering the park, to your left will be the gift shop, lake, mini golf, and pedal boats. Anything that needs to be rented and paid for can be paid for there. The first set of restrooms are also located here. I will note, on my last three visits to the park the restrooms, specifically the ladies room, was not working properly
( Update the restrooms are fixed) YAY.
To your right when you enter the park, there is a detailed map and the 1st of many beautiful views, take your time by the gazebo and enjoy it.
As you continue up the road, there is a slight curve off to the right, which will take you to "Log Rock," which is a natural sandstone bridge and is pretty freaking awesome! A MUST SEE! If you explore this area, you will also be given additional views of the valley below.
On up the road you'll find, just to left and down a hill, two well kept picnic shelters, that are equipped with grills and bathrooms. There are an abundance of picnic areas that are nicely spaced out. Some are pavilions with fire pits and grills. The others are solo picnic tables. The solo picnic tables are placed in the best spot for a private romantic lunch or to talk about your crazy Aunt Judy without anyone hearing. There is an abundance of room for activities.
Things To Do
Biking - The Little Shepherd Trail is a narrow gravel and blacktop road that extends 38 miles along the crest of Pine Mountain from Whitesburg to Harlan. Black bears are common on the Little Shepherd Trail. Also note, vehicles travel this road as well. There are several incredible views over Eastern Kentucky! Enjoy!

Picnicking - Two shelters which include restrooms and grills. The shelters must be reserved to guarantee your spot. However, if they are not reserved, you are welcome to use them. All throughout the park, you will find picnic tables and grills nearby that you can use at your convenience.

Pedal Boating - Open Mon - Sun, April - Oct. This gives you the opportunity to enjoy the 3.5 Acre Lake in style. There is a fee for the rental cost.

Horseshoes - Horseshoe rentals are available all year round.

Miniature Golf - Mini golf is located by the main entrance just behind the gift shop by the lake. It is nine holes and is $2.75 per round from April to Oct.

Fishing - The 3.5 acre lake has a variety of water foul always eager to say hello. All that stands between you and largemouth bass, catfish, crappie, and those sneaky little bait stealers, bluegill, is a Kentucky Fishing License. Don't have one? I'll save you the hassle, just click the link: https://fw.ky.gov/Licenses/Pages/Fees.aspx

Primitive Camping - No, this not like the home decor! There are eight primitive tent sites that will cost you $14 a night. Each sight does include a fire ring, picnic table, and access to restrooms (which I think were outhouses). Two of these sights, however, are over by the lake and do have basic electrical outlets. Two tents per sight with parking for two cars max is the rule.

Gift Shop - Handcrafted souvenirs for your awesome sauce visit, as well as general information about the park.

Hiking - There are 14 hiking trails that do crisscross throughout the park. The trails provide the perfect opportunity to check out unique rock formations. Trails within the park vary in difficulty, so be sure to check in at the gift shop if you have questions first. DON'T BREAK YOUR LEG!!

Outdoor Theater - This theater is at the base of raven rock, and is equipped with lighting and seating.
WarningMini Golf might produce Happy Gilmore like rage!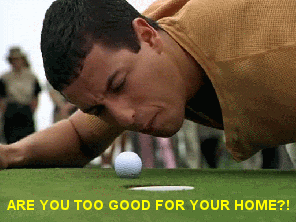 This is my hubby celebrating finally sinking the ball after several attempts. I didn't get to document the frustration on his face after 17 attempts on hole 6. Which was priceless, as they say on Happy Gilmore guys "just tap it in." Hole 6 needs a little gentle hand.
Inside the gift shop, you can buy a good size portion of duck feed for $1. Which is a much better option for them than bread. Often times bread left in water creates algae issues which isn't good for any of the critters.
Some of the ducks are pretty posh and prefer to be hand fed, which the kiddos and adults seemed very happy to oblige.
This Duck made me giggle.
As you travel throughout the park, you will undoubtedly see signs warning about bears. No big surprise here guys, like there are sharks in the ocean, there are bears in the woods. Remember, they're hanging out in their natural habitat and YOU are the visitor. Always practice LNT (leave no trace) principals, meaning if you pack in, you can pack it out. Remember to respect wildlife boundaries and keep in mind your decisions not only affect you and the fellow visitors in the park, but also the animals. Be responsible when camping, hang your food bags or store food safely, and pick up and pack away trash. Be attentive to your camp site.
Although I have visited the park several times now, I have yet to see a bear. I did however, have an encounter with this young bear on our way to the park.
Kingdom Come Awaits, pack up the fam & have an adventure.
Don't forget to call and make your reservations!
The number is posted down below.
Kingdom Come State Park
502 Park Rd. Cumberland, KY 40823
Phone: (606) 589-4138
Email: Sherry.Cornett@ky.gov
As always, keep it safe, keep it cool, and stay curious